Packing and Boxes Edgware HA8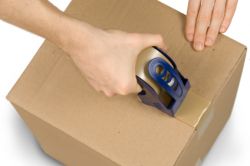 Why Man with Van Edgware Packing Services?

There are many reasons to choose our packing services. Firstly, we understand the need for secure packing solutions in Edgware and across NW7. Our materials are designed to protect your possessions, with a range of boxes and bubble wrap designed to make sure they're always safe during transit. We also understand that moving can be expensive. That's why we offer our HA8 packing supplies at the lowest possible cost, so you can move your items safely without breaking the bank.

We also understand how stressful it can be to transport large items, especially ones that may be delicate or require special attention. Our packing materials provide exceptional protection from dirt, dust, moisture, and other debris that could damage your property during its journey. Every item is individually wrapped to ensure maximum protection. Plus, if you're not 100% satisfied with any of our supplies we offer a hassle free return policy for all HA8 customers.


Standardised Quality Control

When it comes to packing supplies in Edgware and HA8, quality control is everything. That's why we take such pride in our commitment to quality; scrutinising each product individually to ensure their durability and suitability for long distance travel. This means that when you choose our HA8 packing materials, you know they will provide long lasting protection for your possessions no matter where you're taking them.

Our Products: We have a full range of products available in Edgware, including boxes & rolls of bubble wrap as well as foam packaging chips & edge protectors / corner protection powder & covers. We can provide custom packaging solutions tailored to fit perfectly around your possessions; this helps keep your items safe during transportation and makes them easier to handle at loading and unloading points.


Additional Moving Support

The team at Man with Van Edgware also provide additional moving support in NW7 region including transport hire services - enabling us to deliver all your boxed items directly from door to door with minimal fuss and effort from yourself! Contact one of our friendly staff members today on
for more information about our HA8 packing services or request a quote online now!